News
Shifting Gears: The Marketing Evolution at Volvo
Volvo transformed their marketing strategy and brand to enable them to capture new audiences and appeal to a younger generation. As other automakers try to rebrand themselves, Volvo already did.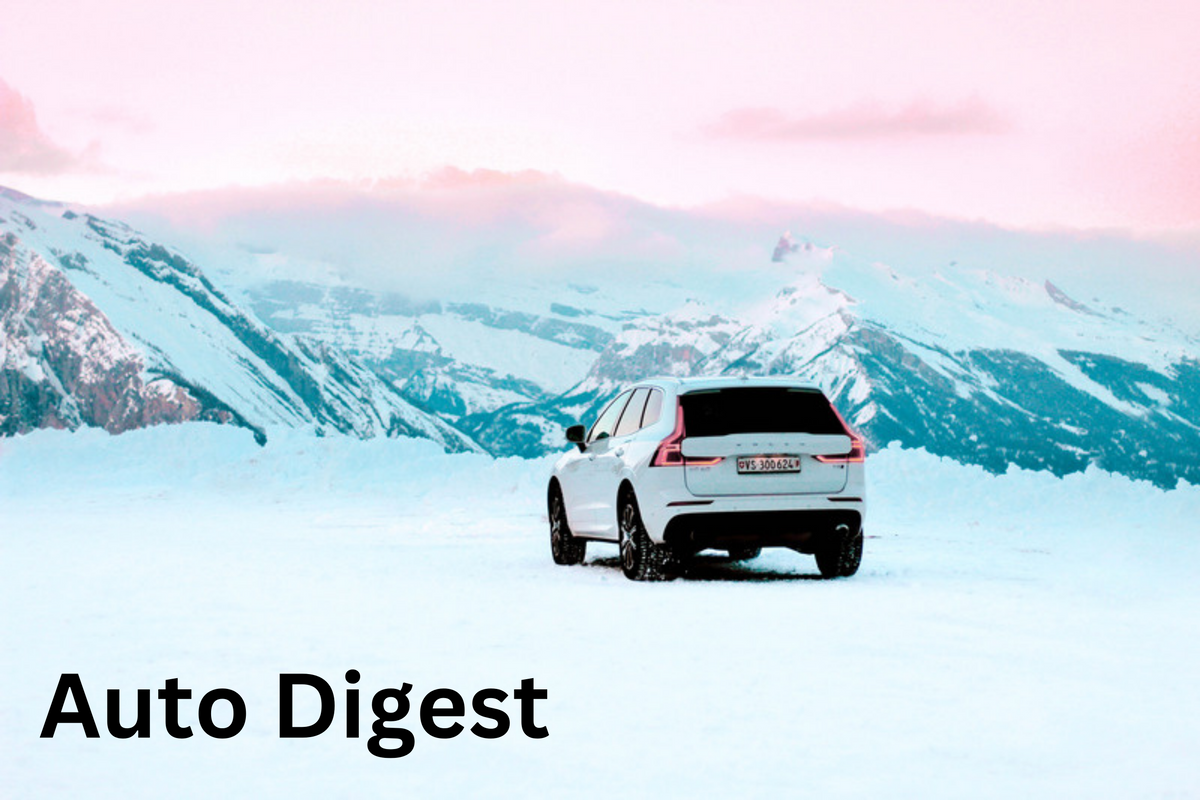 By: John Will Keller and R. Clayton Coffey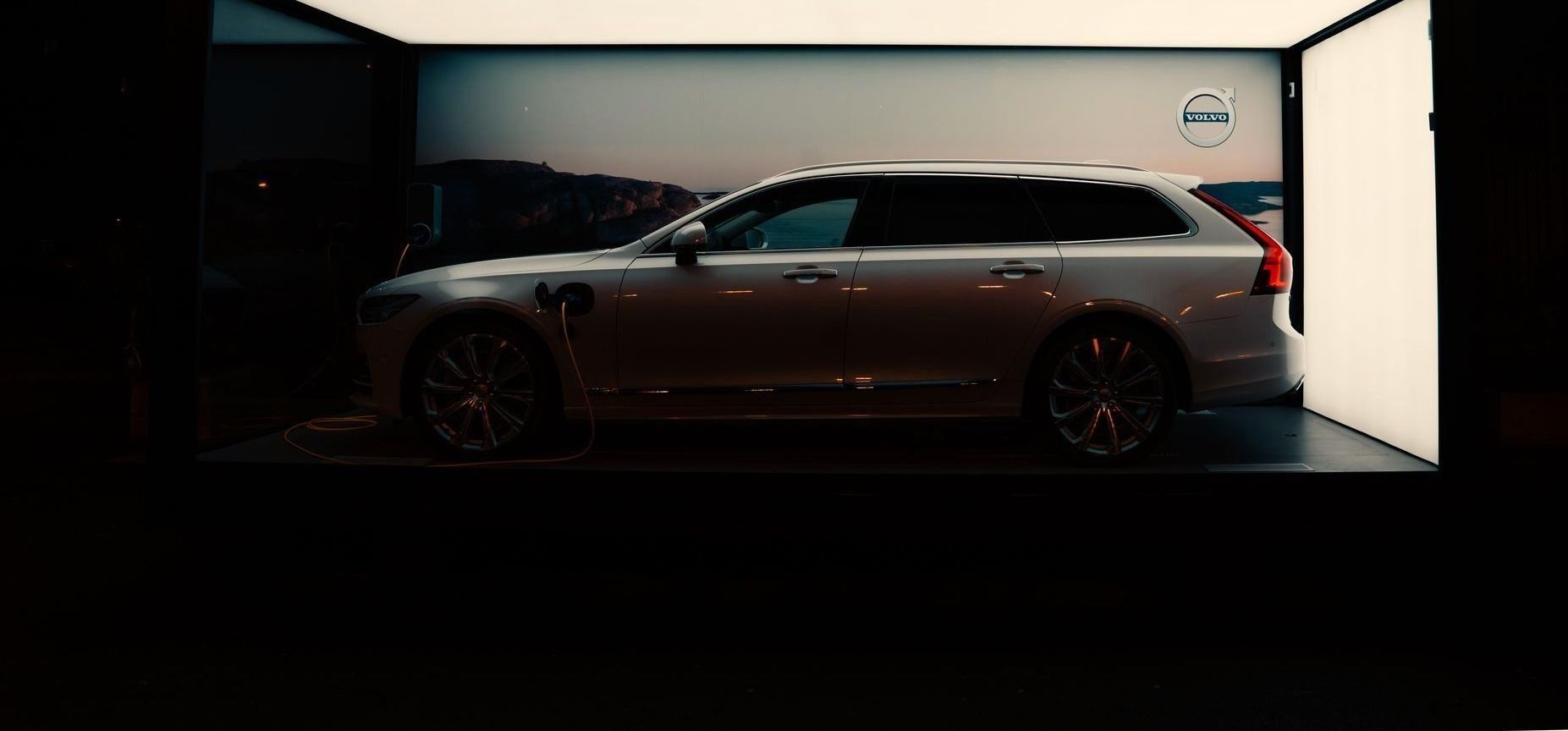 Volvo dared to be different.
Their marketing transformation is a testament to a steadfast commitment: putting safety at the forefront of every journey.
When most consumers think of Volvo, one thing comes to mind: safety. The brand has leaned on this as a critical selling point since the 1960s.
They wouldn't be wrong though. In 1959, Nils Bohlin, a Volvo engineer, invented the three-point seat belt, a design that has since become a standard safety feature in vehicles worldwide. Volvo made the patent for this invention available to other car manufacturers for free, demonstrating their commitment to the goal of saving lives. Had they chosen to patent it, the company would have 100% seen handsome returns. They also invented the child safety seat in 1972 and the side impact airbag in 1994.
"Volvo is appliance-like. You don't think about how it works, you just trust that it does." - Bob Austin, Director of Communications of Volvo NA in 1993
Let's Go Back to 1993
Unfortunately, safety alone doesn't sell cars, and the Volvo brand has had to reinvent its persona on a couple of occasions in order to make sure units are moving off of dealership lots. In fact, a BrandWeek article from 1993 titled "The Volvo Marketing Pitch: Be Different, Yet Relevant" goes into detail on the troubles the company experienced back then.
This article highlights the new marketing approach being taken in 1993 by Volvo's new ad agency, Messner. They came in after the old agency apparently took things a bit too far with an ad about safety. Sales were up after their new approach. "The performance underscores how far Volvo has come from the notorious monster-truck commercial - the rigged advertisement that led to the departure of Volvo's previous agency."
Here is that video.
How was it rigged you may ask? According to a reddit thread, the paid audience members noticed reinforcements had been added to the Volvo 240, whereas other vehicles had been weakened.
💡
"If you asked someone to define a Volvo, they describe the way we looked back in 1986. That is the problem we needed to address." -Bob Austin, Director of Communications of Volvo NA in 1993
The 2014 Shift From Functionality to Emotion
The canary in the coalmine for the shift was Volvo's lack of interest in auto shows starting around 2015. It was then that they decided to take part in just one show per region. The regions they still wanted to remain in were Europe, China, and the US. Previously, they were attending over 100 motor shows every year. Along with this withdrawal from auto shows, they completely pulled out of traditional sponsorships. Both of these were unheard of at the time. Volvo took a risk.
In parallel with this withdrawal from auto shows, the Swedish producer decided that they would introduce web sales and continue to invest more in digital advertising. Another growing trend of that time period was boutique style dealerships. Volvo opted to pass on those though, as they didn't see it fitting with their brand persona.
According to a press release from Volvo Cars on December 15 of 2014, their strategy composed of four main pillars.
Challenges traditional car marketing
Marketing budget to increase
One motor show per continent, Volvo-branded event to replace motor shows
New online marketing channels will establish digital dealership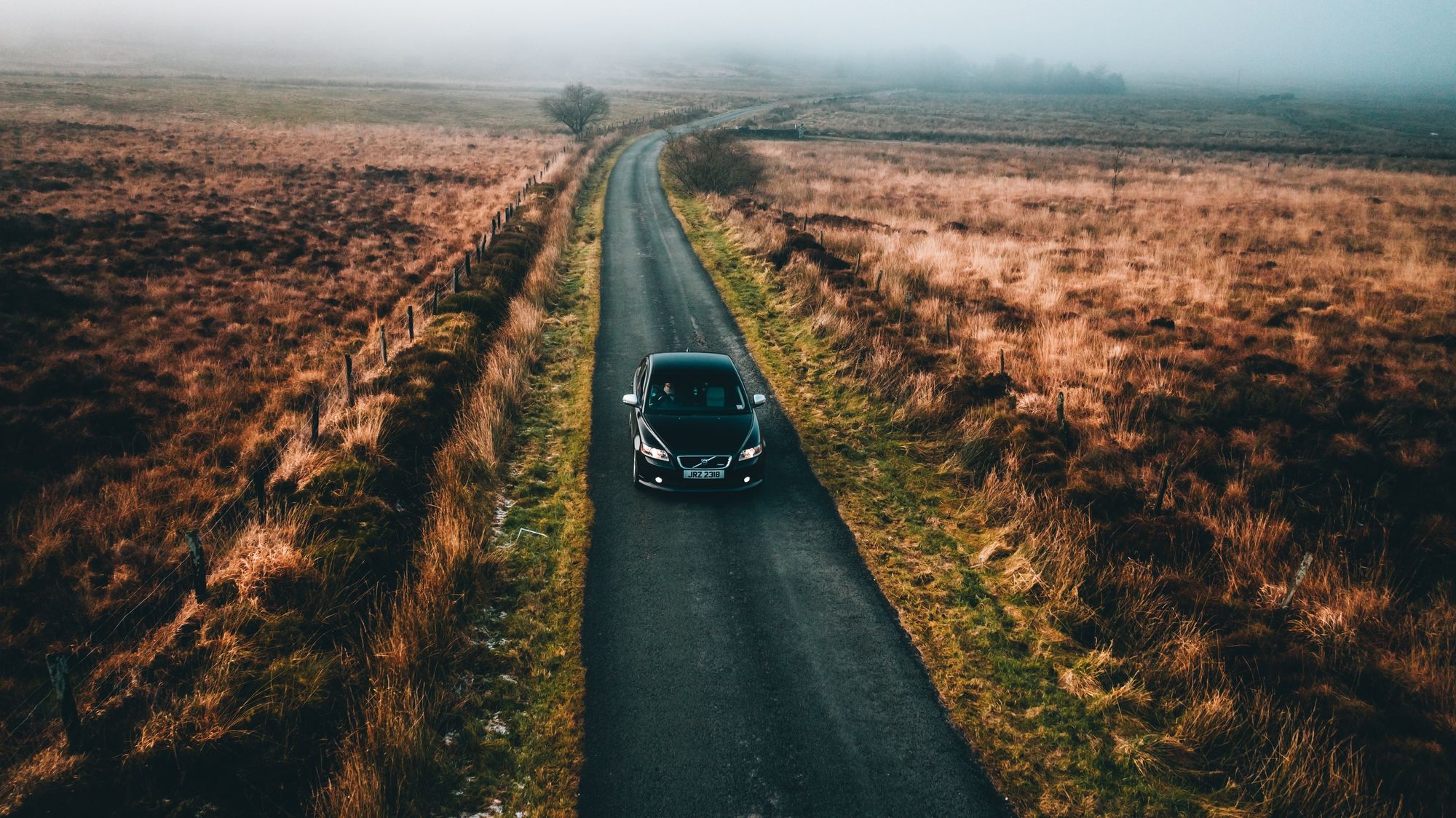 So what exactly changed within Volvo's marketing campaigns?
Easy, family and personal values. When Volvo decided to change their slogan from "DRIVE SAFELY" to "Volvo, For life" in 1999, they were able to make a connection to not only their consumers, but to those who are looking for a long, safe life. This phrase that's still their slogan today has helped pave the way to family values and allowing consumers understand that safety and family are always first, and their car is perfect if that's the case for you.
What's a better way to show that your car is safe than feeling comfortable when your whole family is riding together? Volvo knew that getting people to understand this and trust that this is the case was essential to their sales. Pushing their marketing campaigns towards these values was the main goal in 2015 and beyond. Volvo has conducted many campaigns such as "The E.V.A campaign", "The Volvo safety Sunday", and "XC90- The Parents". However, the most heart warming and successful campaign was the "Moments" initiative.
These campaigns consisted of Volvo introducing multiple different advertisements targeting families and their lifestyles. How Volvo is there to keep them safe, no matter where or when in life. "Moments" is a great piece of emotional advertising that makes you feel for the little girl in the story. You are able to envision yourself growing old and see yourself accomplishing all of the "moments" the girl can see herself achieving. This is a complete turn on the chaotic and rudimentary ideals of the 1993 monster truck commercial. Through the turn of the century, Volvo was able to change their entire marketing plan from utilitarian to lifestyle, which in turn allowed them to appeal to a more sophisticated audience.
This advertisement did extremely well in promoting brand awareness for the company, not only in going "Viral". But also by hitting their main target audience, mothers, or mothers to be.
In order to expand in digital marketing specifically, Volvo needed to reassess their current position and make a change in spending. Around the same time that Volvo decided to increase their marketing budget and expand their online presence, they decided to cut nearly all of their sponsorships.
Let's Race Boats, Not Cars - Volvo
So Volvo stopped sponsoring most events, but not all. The Volvo Ocean Race
"Recognized as one of the toughest sporting events in the world (I hadn't heard of it but I will take their word for it) as well as the toughest team challenge within sailing." Volvo sponsors this still because it fits their brand identity. On the Ocean Race website it is obvious that Volvo likes to put on this event because it is nature centric and they are working to craft a brand identity that aligns with protecting people and the planet. The event seems to happen every third year or so.
🛠️
25% of plastic in Volvo cars is supposed to be recycled by 2025, and data on microplastics in the ocean was collected during the Ocean Race which supports their overall sustainability goals. That's synergy
Product Confidence
In 2013, Volvo ran the "S60 Challenge," where someone would test drive a S60, and if they still went and bought an Audi A4, Volvo would pay for their first month car payment. Apparently this was quite successful.
Now get this... during the 2019 Superbowl Volvo ran a competition called "The Longest Drive" where people had to watch a Volvo car drive down a road on their phone for as long as they could. Don't think about cheating though, as the game had software that would track the users eyes and make sure they weren't losing focus. If they watched it and remained focused longer than anyone else, they would win a subscription to a new Volvo S60 sedan. The winner watched the video of the Volvo driving down the road without breaking focus for over 9 hours.
Oh, and Volvo also runs a golf competition called The Longest Drive. Fitting!
Metrics and Impact of the New Strategy
According to an article from Marketing Week in February of 2015, Volvo was confident that their sales and profitability would show clear improvement based on the previous changes to their marketing strategy. Volvo president Hakan Samuelsson said that their overall sales were going to increase about 35,000 cars from 2014 to 2015, a 7% increase. Profits rose even more thanks to the new XC90 and spending cuts at the time, with profitability up 17% for the full-year of 2014.
Since then, Volvo has repeatedly committed itself to the electric future, spinning off the Polestar brand which Volvo owns nearly half of.
💡
It is worth noting that investors may not have complete confidence in Volvo's ability to dominate the EV landscape. The Volvo IPO in late 2021 intended to raise $3 billion, but only got to $2.3 billion.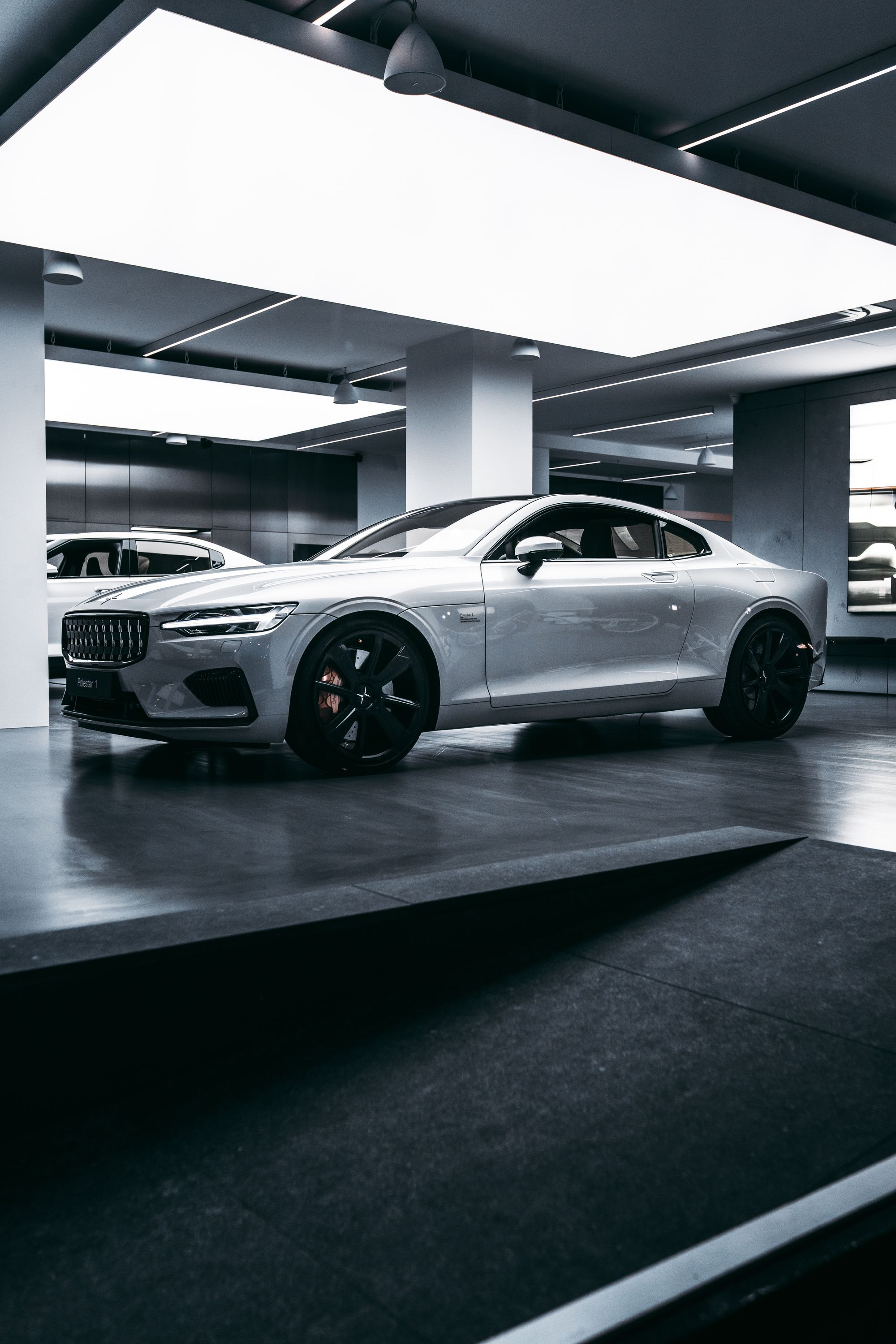 Volvo was one of the only automakers to expand their sales in 2020, which is impressive considering only two other brands increased their sales then.
Looking back, We were able to witness a leading manufacturer in the auto industry completely rebrand its marketing strategy, and do it successfully. The brand has made great strides in setting an example for the rest of the automotive industry as they too seek to appeal to a younger, more sophisticated customer globally. This new market expects efficiency and sustainability, and Volvo was one of the first traditional automakers to realize this and act.
-JWK and RCC