News
State's Want Gigafactories
States continue to invest in electric vehicle battery manufacturing, and the outlook for North America EV battery manufacturing is positive with the rise in popularity of gigafactories.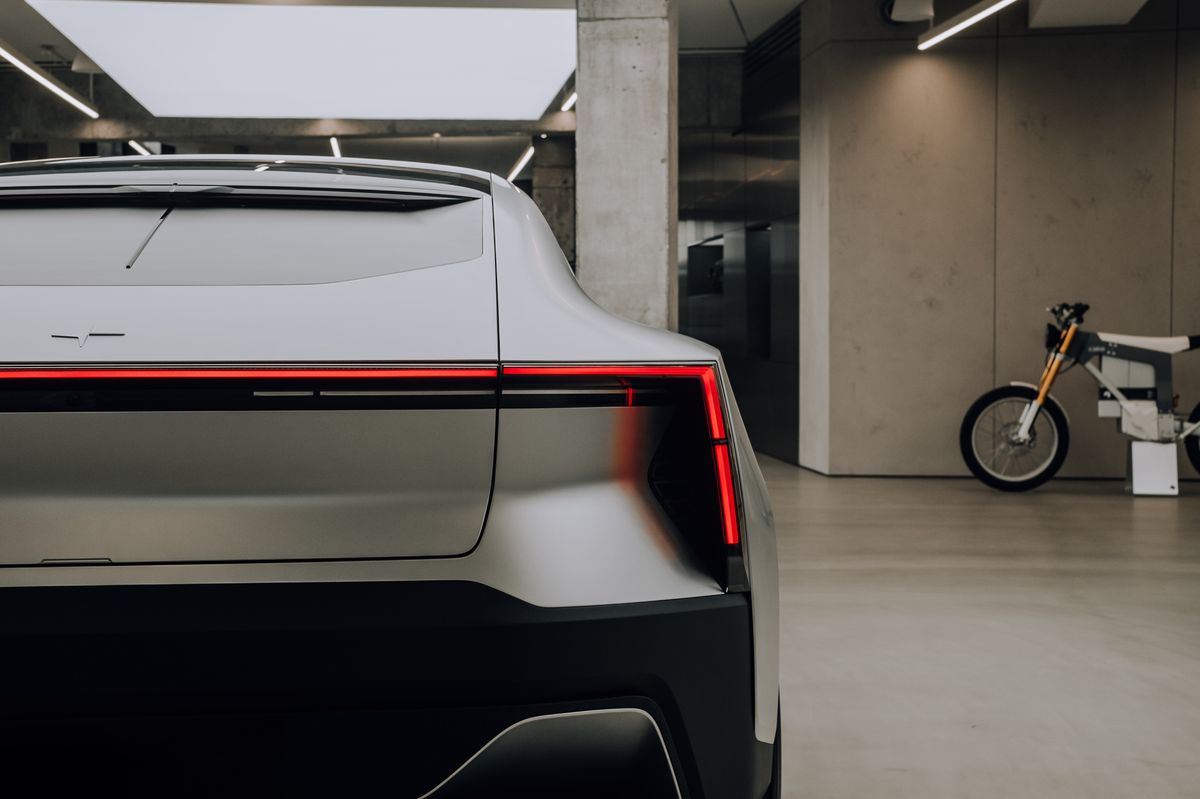 If you are a governor, apparently the cool thing to do these days is to acquire a gigafactory for your state. Texas has Tesla, and Kentucky, Georgia, Tennessee, Indiana and Michigan have all announced their plans to be the home of new EV battery plants. There are more states to add, but you get the point. Governments at the local and national level want to brag about their commitment to the EV transition.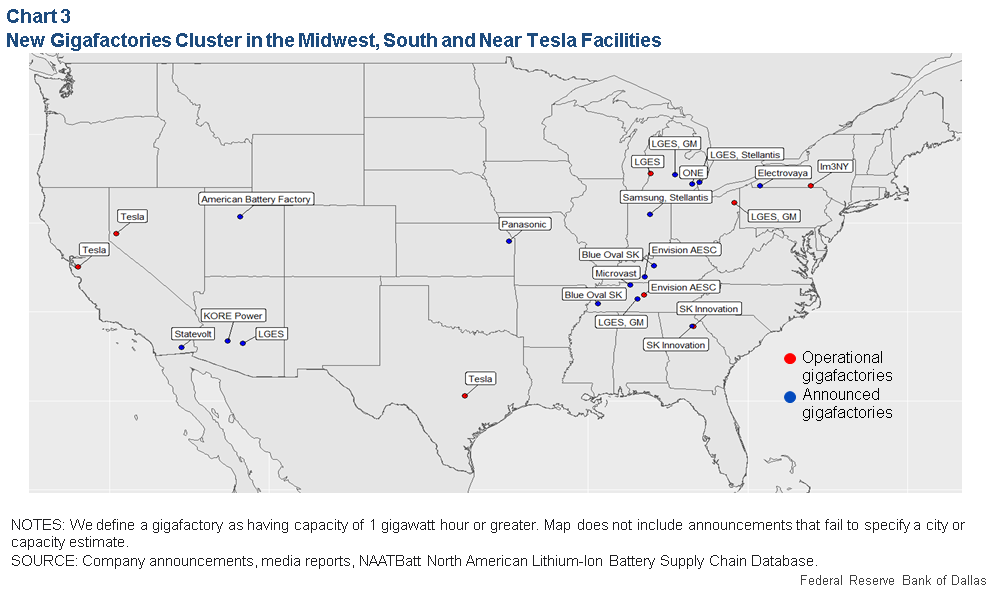 U.S. capacity for the production of EV batteries is extremely low right now, but many of these sites are expected to come online before 2026. This is good, as around 10 million EV battery packs were delivered in 2022 but 30 million are forecasted for 2027.
📈
The Bipartisan Infrastructure Law included $5 billion in formula funding for states with a goal to build a national charging network.
The research on the American lithium battery manufacturing has interesting insights.
The dominance of Asian countries in the global industry ensures tough competition
High interest rates mean large investments may not be as common in the near future
Exports are projected to increase due to the U.S. dollar depreciating
Due to economies of scale, the price of batteries has decreased significantly over the past few years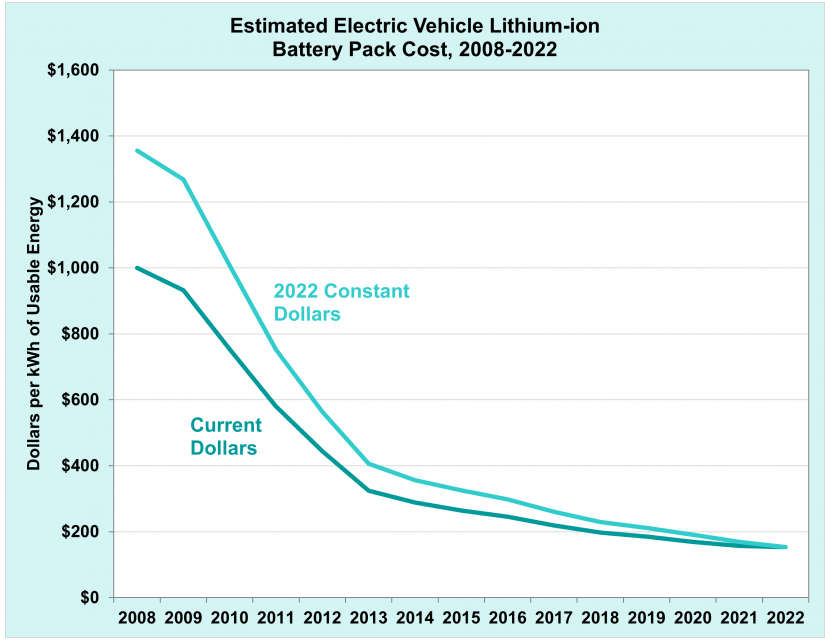 The above chart shows just how far we have come already. This estimate is on useable energy from the battery, and not rated energy.
Tesla and Panasonic: Western Trailblazers
Nowadays it is becoming increasingly common to see automakers partner with established technology companies to guarantee a greater chance of success with EV battery manufacturing. You see it in Kentucky with Ford and SK Innovation, and in Ohio with General Motors and LG Energy Solutions. This is a new trend, one brought on by lack of OEM confidence in their ability to navigate these new waters and meet demand.
Panasonic opened its first U.S. plant in Nevada with Tesla, called the Gigafactory 1. That plant opened in July of 2016. The partners recently announced a second location in Kansas, totaling another $4 billion investment
"This project will be transformative for our state's economy, providing in total 8,000 high-quality jobs... it is the largest private investment in Kansas history." - Kansas Governor Laura Kelly
To put it in perspective, the states usually sacrifice a lot to acquire the deal and bring the business inside their borders. Incentives to Panasonic include...
An investment tax credit of $500 million over five years.
A payroll rebate of $234 million over five years.
Training and education subsidies of $25 million over five years.
Relocation payments of $10 million over five years.
A sales tax exemption worth $60.2 million over five years.
It goes without saying that the discussion around the necessity and effectiveness of these incentives is... questionable... and some would say heated? Politicians seem to be attracted to these deals like moths to a light. Some say it is a waste of money, some say it is a worthwhile investment to secure the domestic supply chain in the new era.
For an interactive map of EV battery production in North America, please use this link. TechCrunch has a great article that is similar to this one.
🔎
For more information about the EV transition and other automotive news, sign up to Auto Digest. We will send you monthly stories to keep you up to date. We have no ads!
Thank you for reading - JWK